Welcome to the FOCI://HELLBENDER:666 project page.
Nothing here is permanent, FOCI://HELLBENDER:666 is always changing.
[ Return to Project Index ]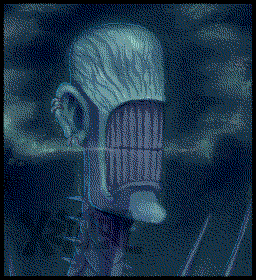 Project Information:
Project Started: 2016

Project Goal: A place to dump any human/human-like characters I create and find amusing enough to draw multiple times.

It's an aimless project with no goals.

The name Hellbender was chosen because it's the common name for Cryptobranchus alleganiensis, a species of giant salamander. I am not creative with names.
FOCI://HELLBENDER:666 is the URL of a fictional social network website that's popular with magical beings within the Hellbender world.

[ May 8th, 2022 ]
New images have been added to the Artwork page.
[ May 4th, 2022 ]
FOCI://HELLBENDER:666 page uploaded. Like the other project pages this is a work-in-progress.